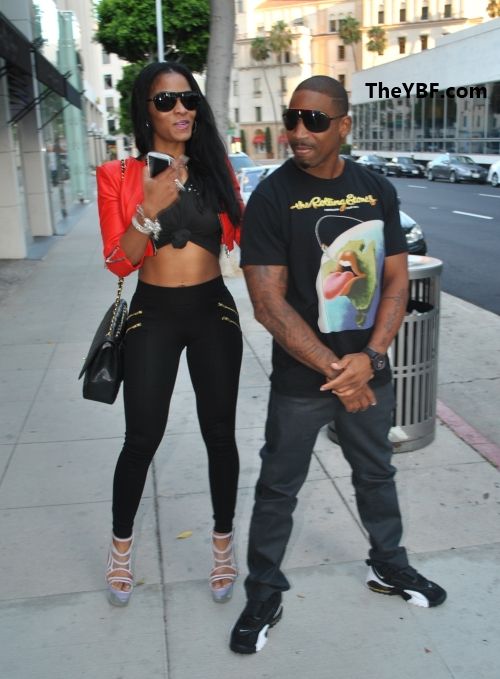 Beverly Hills was poppin' yesterday as celebs like Stevie J and Joseline, Grant Hill and Paula Patton were spotted out and baout. See pics inside....
"L&HHATL" stars Stevie J and Joselin were seen holding hands while hitting up Mr. Chow for dinner in Beverly Hills yesterday. These two are comedy at its finest.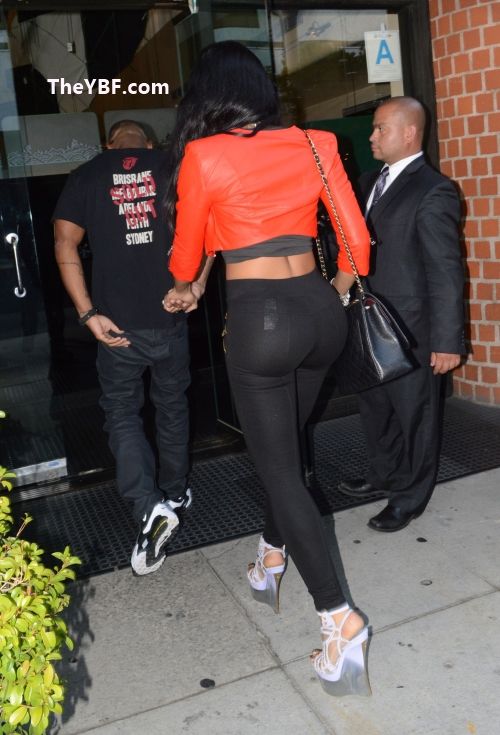 And we want to know why Joseline didn't take the tag off the booty of her pants. So are these two just a flat out couple now? Even though we hear Stevie was wining and dining MiMi in Atlanta a little over a week ago right before he and Joseline jetted to NYC (before heading to Beverly Hills)? Chiiile....
Also at Mr. Chow.....
NBAer Grant Hill arrived solo at Mr. Chow as well. He's in L.A. now as the baller signed a new contract this summer to move to the L.A. Clippers.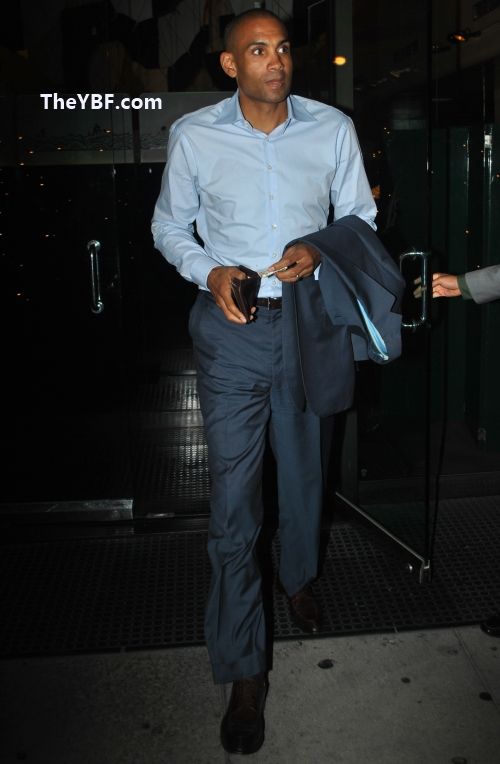 He looked great in his blue suit.
And was also sweet enough to sign a few autographs for the kiddies while leaving. Wonder if he ran into Steebie & Jos?
Also..................................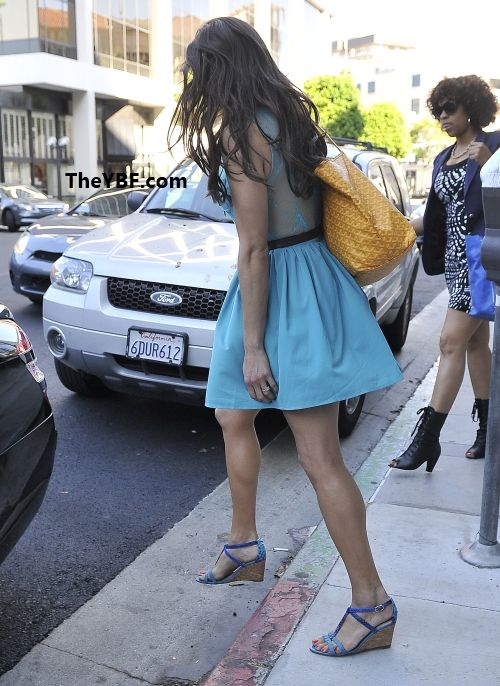 YBF chick Paula Patton made the rounds in BH yesterday.
Rocking a light blue summery dress, the actress was her usual smiley self. By the way, she's still booking films left and right. Mission Impossible: 5 was just announced and she's rumored to be reprising her role as the ass-kicking "Jane Carter." And she's also starring in the upcoming romantic comedy from David E. Talbert, Baggage Claim, also starring Oscar winning actress Octavia Spencer and Derek Luke.
Photos via : JD Pht Bx & MCGM / Splash News / Oliver S Wolf/Splash News/WENN
Source: http://theybf.com/2012/08/08/candids-stevie-j-joseline-grant-hill-paula-patton-spotted-in-beverly-hills
Ana Paula Lemes Ananda Lewis Angela Marcello Angelina Jolie Anna Faris Anna Friel